So, everyone's getting a 4 day weekend. Well, almost everyone. Not the nice ladies who work in Waitrose in Warminster who have to work all weekend which is a good thing for me because I need to go and pick up my bodyweight in ice tomorrow for our village hog roast and beacon lighting.
And that was just my breakfast
But that's tomorrow, so today we decided to have our own party. I'd been getting all nostalgic seeing the bunting everywhere because it reminded me of the Silver Jubilee in 1977 when I was just short of 5. I remember sitting at a mile long table at school and stuffing my face with jelly. I was probably wearing my favourite Rupert Bear flares and my maroon velour top with my hair in pigtails. So what better way to celebrate the Diamond Jubilee than to go all retro. With our lovely neighbour providing prawn cocktail and coronation chicken we dined on a feast of retro delights. Unfortunately we had such a good time drinking Pimms that I clean forgot the Pimms icecream I went to great pains to make yesterday so it's still sitting in the freezer making eyes at me whenever I open the door.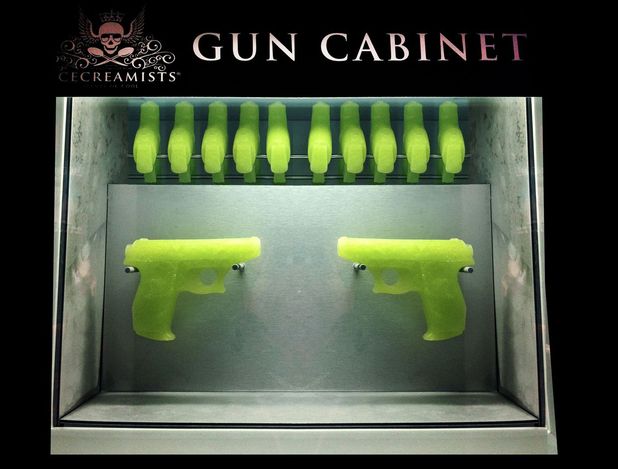 Talking of icecream - it's my new favourite hobby and each time I create a new flavour means that's something else gets ticked off on the "new things to do "list. For Burns Night I made chocolate and whisky which I have to remember not to get mixed up with the basic chocolate for the kids. Then there was rose and turkish delight and now Pimms and strawberry. But a friend sent me a link to a new ice lolly that's been launched in Covent Garden. The "Vice Lolly" is made from a blend of holy water and absinthe which is perfect because it assuages any Catholic guilt I ever feel for not going to church and gives that strong alcoholic kick at the same time. There are no reports yet of it sending anyone blind so could be worth a try next time I'm in the smoke.
This week has in fact been one great big cooking-fest. In fact I wonder how I've found the time to drink so much Pimms. I was forced to cook on
Wednesday because it was the Boy's birthday and
it was either that or take him out so I opted for
making a paella which was followed by an
experimental birthday cake. As much as
I love Victoria Sponge it can be a bit dull after two a week
so I made a version with ginger and an
orange-flower-water and ginger butter cream. Cake with a kick.
Tomorrow, as I mentioned, is our village hog roast and beacon lighting.
We are lucky enough to have one of the national chain of beacons
on our doorstep, albeit after an almighty climb. I'm super-excited because I've never seen a beacon lit. I guess it's a bit like a barbecue with lots of lighter fluid and a jumbo cigarette lighter. Hopefully the torrential rain won't put it out.
Just as a follow-up to my post on 50 Shades of Grey - I'm on chapter 7 and no filth yet. Apparently it starts at chapter 13 and doesn't stop, according to Snooky Dougarry who has finished the first book in the prescribed 4 minutes flat and has promptly ordered the last two in the trilogy from Amazon. I also have it on good authority that it's the book du jour around the swimming pools of the Algarve. Apparently EVERYONE poolside is reading it.
Only managed one run this week. Is it any wonder?